Making UCR Work for Students
Associate Vice Chancellor/Dean of Students Presentations
 
Dear Campus Community,
I am pleased to announce that four candidates for the Associate Vice Chancellor/Dean of Students (AVC/DOS) position will visit our campus in April.  I invite you to attend their vision presentations.
The AVC/DOS has significant responsibility for, and is expected to lead, organizational-wide initiatives, decisions, and policy directives. In addition, the AVC/DOS is expected to work closely with Associated Students of University of California, Riverside and involve students throughout the organization. The AVC/DOS must share the strong campus commitment to academic quality, diversity and inclusion.
Please submit feedback to Dr. Jennifer Brown Vpdue vpdue@ucr.edu by Monday, April 22, 2019.
 
Please join me in welcoming our candidates to UCR.
 
Sincerely,
Brian L. Haynes, Ph.D. 
Vice Chancellor Student Affairs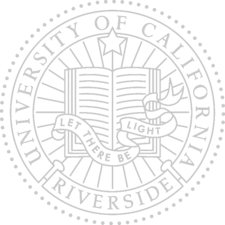 Office of the AVC/Dean of Students
HUB 381 
900 University Avenue 
Riverside, CA 92521
Phone: (951) 827-6095 
Email: deanofstudents@ucr.edu
Office hours are 8 am to 5 pm, Monday through Friday.